National Training Director James Allen Parker (World Class Canine Michigan)


Founder of the NNPDA (No Nonsense Patrol Dog Association)
D.O.D. Guest Instructor

Sitting Bite-work Columnist K-9 Cop Magazine (2010-present)
Former Sheriff's office sworn K-9 unit training specialist (12 dogs)
Speaker K-9 Cop Police and Military Working Dog Conference

Guest instructor U.S. Army Special Forces
Aggressive dog rehabilitation expert
Guest instructor Desert Dog Police and Military Trails
Contributor Police K9 Magazine
Guest instructor Swat Dog
Co-founder of AKA school (Advance K9 Apprehension)
Judge Military Working Dog Trails and Iron Dog Competition
Founder World Class Canine
James has trained and served as a guest instructor for countless police departments (local, federal, state) special forces and military units throughout the United States and around the world.
Director of Southern & Military Operations Sean Lulofs (World Class Canine San Antonio)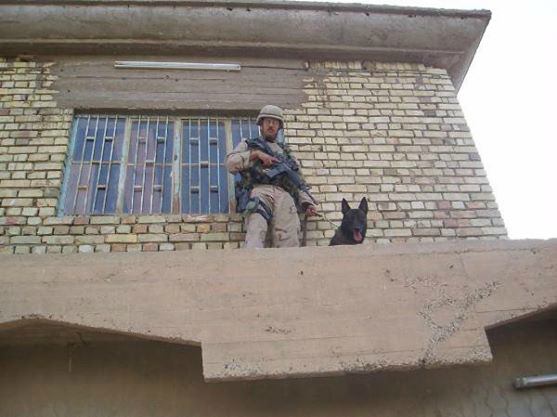 Sean culminated his career in the Air Force when he was promoted to the position to become the Air Force Military Working Dog Program Manager.
In this position, Sean was the Executive Manager of the Air Force MWD Program.
He coordinated with all Major Commands to manage all administrative and operational functions associated with the largest MWD program in the Department of Defense (DoD).
He crafted and staffed President of the United States and Congressional inquiries on the deployment, utilization, training and final disposition of MWD's.
Sean authored policy, legal documents, publications and operating instructions for military police dog operations and training which affected more than 24,000 personnel.
He supervised all functions pertaining to US Secret Service and US State Department protective service support as well as created policies and regulations providing support to all federal law enforcement agencies.
Sean was the direct advisor to the Secretary of the Air Force and the Department of Defense MWD Executive Agent on Air Force and joint service issues pertaining to the MWD Program.
Sean was responsible to review and analyze intelligence regarding Improvised Explosive Devices in order to develop MWD training, techniques, tactics and procedures to ensure explosive training aids meet the ever changing current threats in the theaters of combat and garrison operations.
Sean coordinated with eight federal agencies to provide 25 AF MWD teams in support of the United Nations General Assembly to protect 192 United Nations heads of state.
Sean also directed the design and provided technical guidance in the construction of a $4,000,000 computer program to manage the AF dog program logistics, training and mission assignments.
Sean's teaching capabilities were not limited to canines as he also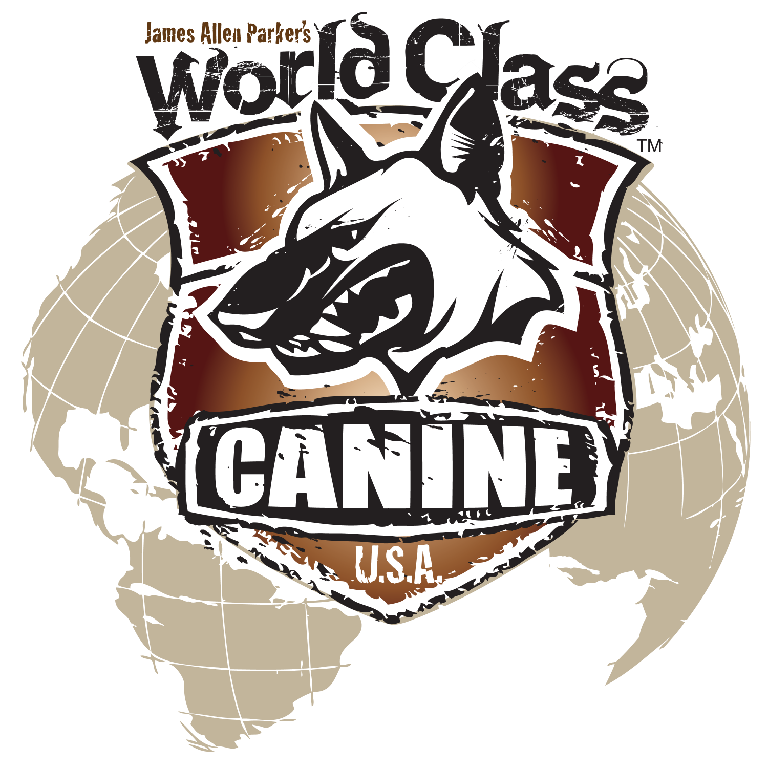 instructed MWD Tactics, Techniques and Procedures to Security Forces Advanced Officer Courses as he mentored more than 120 company grade officers about MWD operations.
Sean has been identified as a Subject Matter Expert and provided analysis regarding the actions of an MWD team's use of deadly force at Eglin AFB.
Sean examined the use of force involved in the incident and identified key lessons learned.
Sean's excellence hasn't only been recognized by law enforcement, he was selected to be a representative for the Air Force on a Congressional Committee regarding the Wounded Warrior medical care and recovery process.
His valuable insight and expertise provided personal insight about the effects of combat and the healing processes.
His inputs to the committee helped to revamp the entire Wounded Warrior program and provide better benefits to our injured returning from the battlefield.
Sean eventually retired from active duty and became the Kennel Master of a 65 dog kennel as a contractor for the Department of Energy at a classified location. Sean managed daily operations of the kennels which included all health and welfare of dogs to include sanitation, feedings, medications and veterinary requirements, as well as facility maintenance and upkeep. Sean also was a working dog handler with Explosive Detection, Narcotic Detection, Human Detection and Tracking Dogs. Sean also supervised a breakthrough in canine operations of a system which capitalized on the merger of technology with the remarkable capabilities of the canine. He was able to achieve an extremely high detection accuracy and reliability rating never before attained in field sampling for other types of detection screening.
Sean has now become a member of World Class Canine where he has been recognized as an expert regarding the rehabilitation of dogs exhibiting aggression towards animals or humans. Sean is the featured handler and senior contributor for the book, "War Dogs: Tales of Canine Heroism, History, and Love" as well having been a guest writer for Foreign Policy Magazine.

Director of East Coast Operations Stefan Nazdam (World Class Canine Charlotte)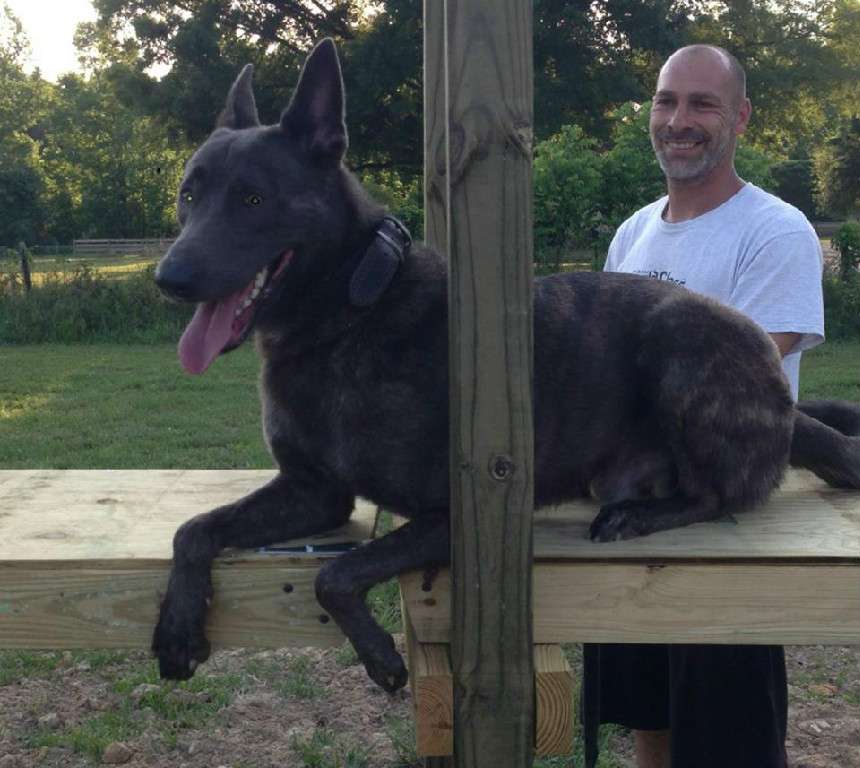 As a young boy Stefan spent most off his free time with his three German Shepherd Dogs in his native Czechoslovakia. At the age of 12 he started training obedience and as time progressed he studied personal protection and police K9 training. By the age of 16, in 1991 Stefan was working with local trainers and trained dogs for the local police department. When Stefan came to the United States he trained dogs for clients primarily for protection and obedience. In 2007 Stefan officially completed a Master Trainers' course for puppy development, basic and advanced obedience, tracking scent detection and behavior modification. Stefan has since received master trainer status through World Class Canine for the preceding areas, as well as patro dog training and personal protection. Stefan has also completed various apprenticeships for police training and has worked at several major training facilities in the United States.

Stefan understands that no two dogs are alike, therefore he customizes his training to each client to fit their dogs specific needs and temperament. Stefan brings a world of experience to World Class Canine and will exceed your needs in civilian and law enforcement K9 training and sales.


Director of Florida Operations John Lockett (Palm Coast Florida)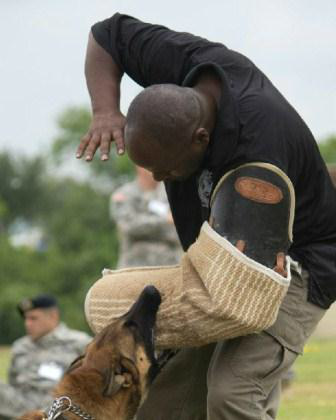 Over his career John has trained hundreds dogs for obedience, companionship, family guardians and estate protection. Over the years his clients come in all shapes and sizes, from the largest Mastiff to the smallest Yorkie, Dachshund and Chihuahua. They range in age from eight week old puppies to ten year old labs. He has extensive experience training and breeding German Shepherds, Dobermans, Malinois and Dutch Shepherds.
John's goal is to train the perfect dog for your family and home. This is not generic training. John does not do group classes. Each program is customized to suit the family's needs and the dog's age and temperament. He knows that one size does not fit all.
World Class Canine training programs are designed to give you control over your canine companion, and to help him or her to adapt to your lifestyle with proper manners and acceptable behaviors.
John competes in AKC Companion Dog trials. He is the current Vice president of the Central Florida Service Dog Association, a United Kennel Club licensed club.
Owing to his father's service as a K-9 Officer, John specializes in training for protection. Whether a client wants a family guardian, or estate protection, World Class Canine South offers training programs from basic to advanced skills.
Some of John's experience includes:
Owner/Trainer: Garden State K-9 GSD and Rottweilers, Roselle, NJ
Director of Training: Tyrone Brown's Stickem Rottweiler Kennels, Elizabeth, NJ
Director of Training: Ruff E Nuff Protection Dog Club, Trenton, NJ
Owner/Trainer: K-9 Body Guards, security dogs, Baltimore, MD
Training Decoy: Joe Morris' Capital City K9's, Glenn Bernny, MD
Member and competitor of NAPD, (National Association of Protection Dogs)
Owner/Master Trainer: K9-Perfection, Elizabeth, NJ-Tampa and Ocala, FL
PSA member and Certified Decoy, FL region
Training Decoy: Linda Werelein's Von Asgard K-9 Protection Club
Co-trainer and Training Decoy: Gator Ring Sport Club, Plant City, FL
**(In this club I won first, third and fifth in the PSA novice and open and was the teaching "bad guy" for the club. The club attained 20 PSA titles, 14 "High in Trial" awards and two PSA National Championships.)
Trainer and Handler: K-9 Detection International, (drug and bomb) Clearwater, FL
Training Decoy and Certified Competition Decoy: K9 ProSports, FL region
Trainer, Marion County Humane Society
Approved Evaluator for A.K.C.'s Canine Good Citizen Program (C.G.C.)
Certified decoy and competitor APPDA (American Protection and Patrol Dog Association) Augusta, GA
UKC Sport Dog Trainer & competitor, Obedience trainer & handler, Conformation handler
Ocala FL
SDA ( Service Dogs of America) Member and Club training director
Fort McCoy, FL