Sean Lulofs was just 5 years old when he made the decision he wanted to become an Air Force Security Police Military Working Dog (MWD) Handler.
Unlike most children, Sean never wavered from his dream.
He began training dogs at an early age of 15 years old by spending time at neighbors' homes training obedience for family pets.
In 1992, at the age of 18, Sean took the step that would put him on the path to today, he joined the United States Air Force in hopes of becoming a dog handler.
However, upon entering the Air Force as a Law Enforcement Specialist, Sean unfortunately was not able to immediately begin his career as a handler because there were no positions available at the time of his entry into the law enforcement academy.
However, not to be deterred, Sean would volunteer at local animal shelters and train family pets in his spare time.
In 1998, Sean was given the opportunity to become a dog handler for the Air Force. Sean not only became a dog handler but he became a dog trainer at the 341st Training Squadron, Lackland Air Force Base, San Antonio, Texas.
The 341st is known as the "Mecca of Dog Training" due to the nearly 1000 dogs housed year round and more than 300 trained annually.
Sean's early experiences training private pets paid off in 1999 when he was recognized with the Annual Top Dog Award for having trained the most number of dogs with the highest level of quality.
While at the 341st, Sean met two amazing dogs which were the first litters born into the Department of Defense in many decades.
The first dog Thor was eventually washed out of the military program but Sean took him in as his personal pet.
The other dog was AAslan, brand number C058, who would become Sean's guardian angel in the future, Sean just didn't know it at the time. Sean continued his career and would eventually be assigned to the 37th Security Forces Squadron which had the largest Kennels in the Air Education Command.
It was at the 37th SFS that Sean was reunited with AAslan and joined together as a team.
Together, they provided a first line of detection for President William J. Clinton and President George W. Bush.
They also provided assistance to the Department of the Treasury, Department of State and, multiple state, county and municipal agencies around the state of Texas.
Sean provided security for United States and 8 Foreign Heads of State in 6 foreign countries.
Sean and AAslan's reputation proceeded them as they began to be requested by name to provide security with the Secret Service in Crawford, Texas for President Bush. During his time with the 37th SFS in 2004, Sean got the call that he was being deployed.
Despite having only 5 hours of notice and being a Law Enforcement Specialist, Sean and AAslan were on their way to join a United States Marine Corps infantry unit in Iraq.
Sean would become the Non-commissioned Officer in Charge of 11 other Air Force and 6 Marine Corps dog handlers during the deployment.
Sean volunteered for the city of Fallujah, Iraq although he knew nothing about infantry.
During the deployment in 2004, Sean would have to develop innovative tactics, techniques and procedures in order to not only meet but to defeat the Improvised Explosive Device threats facing Coalition Forces.
Sean's innovations earned him recognition by the highest ranking Marine Corps leadership and was a featured white paper for all deployed MWD teams.
During the deployment, not only was Sean recognized by leadership but he was also recognized by Special Operations units who requested his assistance on high value missions.
Unfortunately, this also got him recognized by the enemy who had a $25,000 bounty on Sean and AAslan. Because of the work Sean did during that deployment, he was asked to deploy again less than 3 months after returning home for an assignment to a classified location in the Middle East to be in charge of 6 dog teams.
During this tour Sean was not only responsible for integrated his dog teams into the installations security plan but he was also charged with the responsibility of integrated the dog teams into the local United States Embassy.
When Sean wasn't running a 24 hour operational kennel, he was out conducting special missions as a Personal Security Officer for dignitaries assigned to the location or visiting the area.
Sean culminated his career in the Air Force when he was promoted to the position to become the Air Force Military Working Dog Program Manager. In this position, Sean was the Executive Manager of the Air Force MWD Program. He coordinated with all Major Commands to manage all administrative and operational functions associated with the largest MWD program in the Department of Defense (DoD). He crafted and staffed President of the United States and Congressional inquiries on the deployment, utilization, training and final disposition of MWDs. Sean authored policy, legal documents, publications and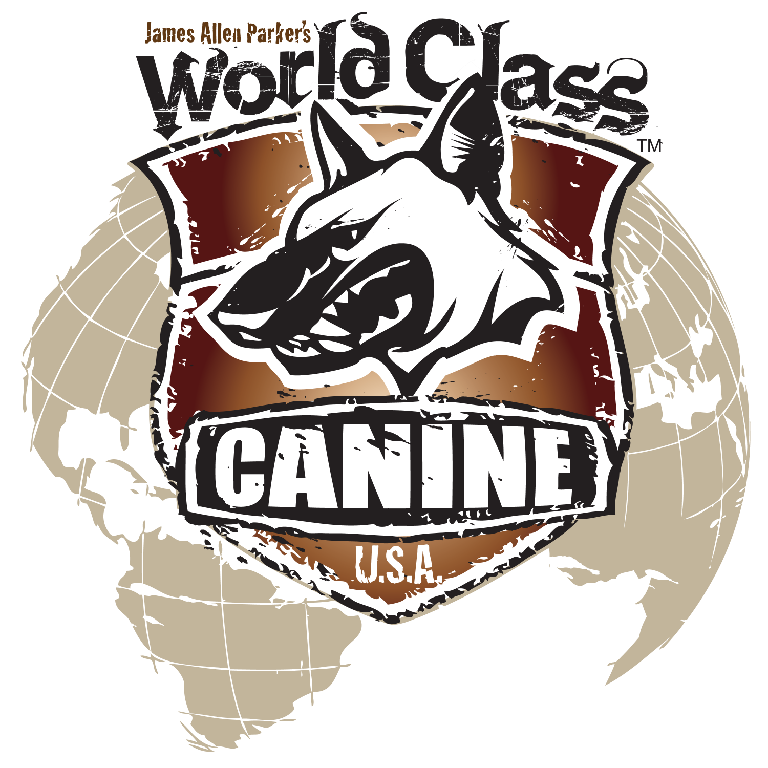 operating instructions for military police dog operations and training which affected more than 24,000 personnel. He supervised all functions pertaining to US Secret Service and US State Department protective service support as well as created policies and regulations providing support to all federal law enforcement agencies. Sean was the direct advisor to the Secretary of the Air Force and the Department of Defense MWD Executive Agent on Air Force and joint service issues pertaining to the MWD Program. Sean was responsible to review and analyze intelligence regarding Improvised Explosive Devices in order to develop MWD training, techniques, tactics and procedures to ensure explosive training aids meet the ever changing current threats in the theaters of combat and garrison operations. Sean coordinated with eight federal agencies to provide 25 AF MWD teams in support of the United Nations General Assembly to protect 192 United Nations heads of state. Sean also directed the design and provided technical guidance in the construction of a $4,000,000 computer program to manage the AF dog program logistics, training and mission assignments. Sean's teaching capabilities were not limited to canines as he also instructed MWD Tactics, Techniques and Procedures to Security Forces Advanced Officer Courses as he mentored more than 120 company grade officers about MWD operations. Sean has been identified as a Subject Matter Expert and provided analysis regarding the actions of an MWD team's use of deadly force at Eglin AFB. Sean examined the use of force involved in the incident and identified key lessons learned. Sean's excellence hasn't only been recognized by law enforcement, he was selected to be a representative for the Air Force on a Congressional Committee regarding the Wounded Warrior medical care and recovery process. His valuable insight and expertise provided personal insight about the effects of combat and the healing processes. His inputs to the committee helped to revamp the entire Wounded Warrior program and provide better benefits to our injured returning from the battlefield.
Sean eventually retired from active duty and became the Kennel Master of a 65 dog kennel as a contractor for the Department of Energy at a classified location. Sean managed daily operations of the kennels which included all health and welfare of dogs to include sanitation, feedings, medications and veterinary requirements, as well as facility maintenance and upkeep. Sean also was a working dog handler with Explosive Detection, Narcotic Detection, Human Detection and Tracking Dogs. Sean also supervised a breakthrough in canine operations of a system which capitalized on the merger of technology with the remarkable capabilities of the canine. He was able to achieve an extremely high detection accuracy and reliability rating never before attained in field sampling for other types of detection screening.
Sean has now become a member of World Class Canine where he has been recognized as an expert regarding the rehabilitation of dogs exhibiting aggression towards animals or humans. Sean is the featured handler and senior contributor for the book, "War Dogs: Tales of Canine Heroism, History, and Love" as well having been a guest writer for Foreign Policy Magazine.